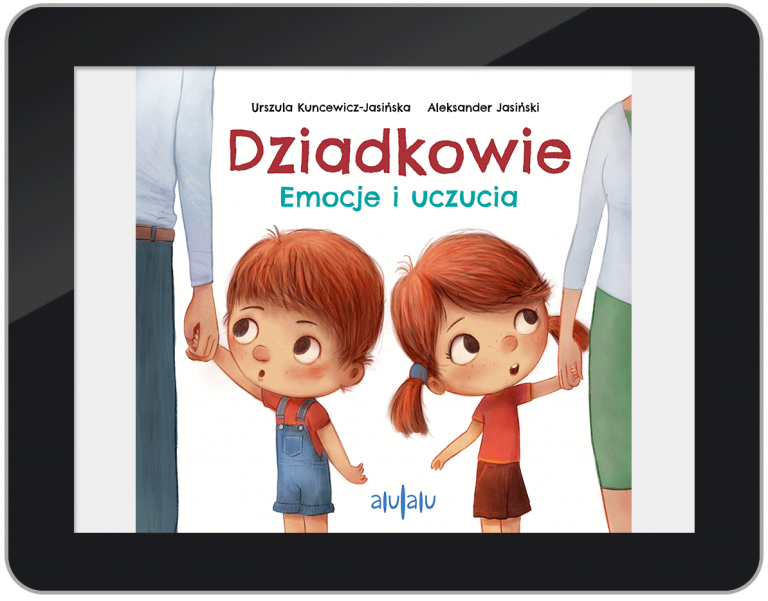 Dziadkowie. Emocje i uczucia
Poznaj swoich nowych przyjaciół: bliźnięta, ich rodziców, babcię i dziadka.
"Dziadkowie. Emocje i uczucia" to zabawna, pięknie zilustrowana książka o życiu uroczej rodziny i wytęsknionym spotkaniu wnucząt z dziadkami. To pozycja, która rośnie razem z dzieckiem. Idealna i dla ruchliwych maluszków, i dla przedszkolaków, dla których będzie wspaniałym punktem wyjścia do rozmów o emocjach i uczuciach.
Dostępna po polsku i po angielsku, a w wersji kartonowej również w pakiecie.
EPUB (56,3 MB) + MOBI (87,3 MB) + PDF: (25,2 MB)
ISBN: EPUB 978-83-958750-5-2, MOBI 978-83-958750-4-5, PDF 978-83-958750-2-1
Dziadkowie: Emocje i uczucia
Urszula Kuncewicz-Jasińska
Aleksander Jasiński
34,99 zł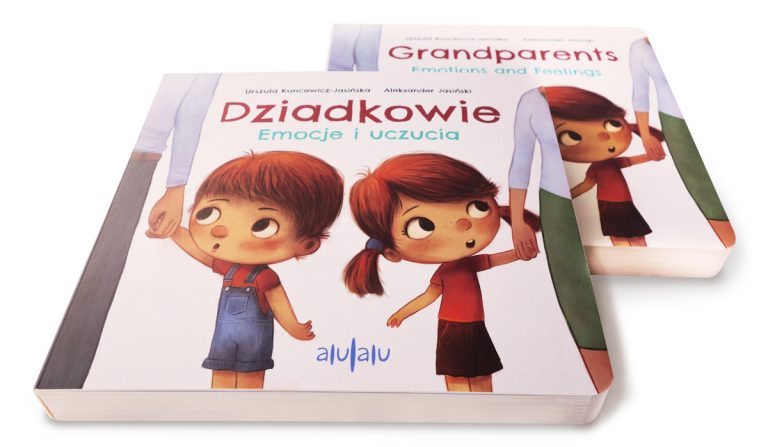 Dziadkowie. Emocje i uczucia
+
Grandparents: Emotions and Feelings
74,98 zł 69,98 zł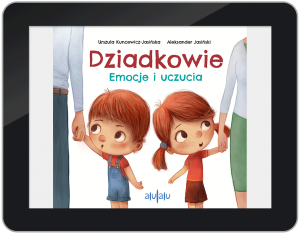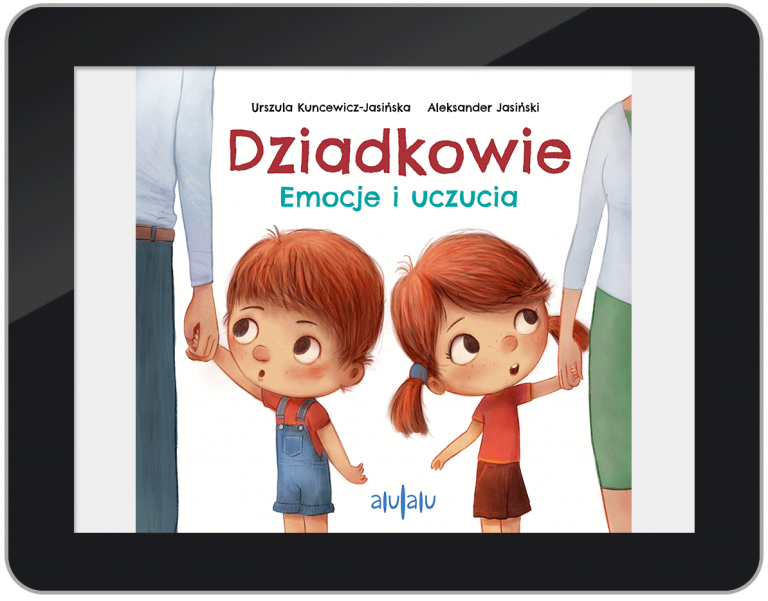 Nasze e-booki są tańsze od wersji kartonowych aż o 10 zł. Upewnij się jednak, że masz kolorowy czytnik.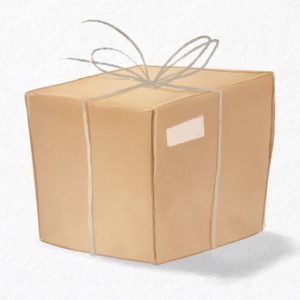 Książki w formie elektronicznej wysyłamy na adres e-mail za darmo od razu po otrzymaniu płatności.